Because I like a challenge, for the next update I have added a new option to Compile (in the "Text Layout" area): "Convert Preserve Formatting blocks to dual dialogue tables".
What this does:
1. Looks for any text with "Preserve Formatting" applied.
2. Goes through any such text looking for "Character" elements, and splits it up accordingly.
3. Creates a borderless table, padded to match the text, with two columns.
4. Inserts the dialogue into the cells of the table.
So, in Scrivener: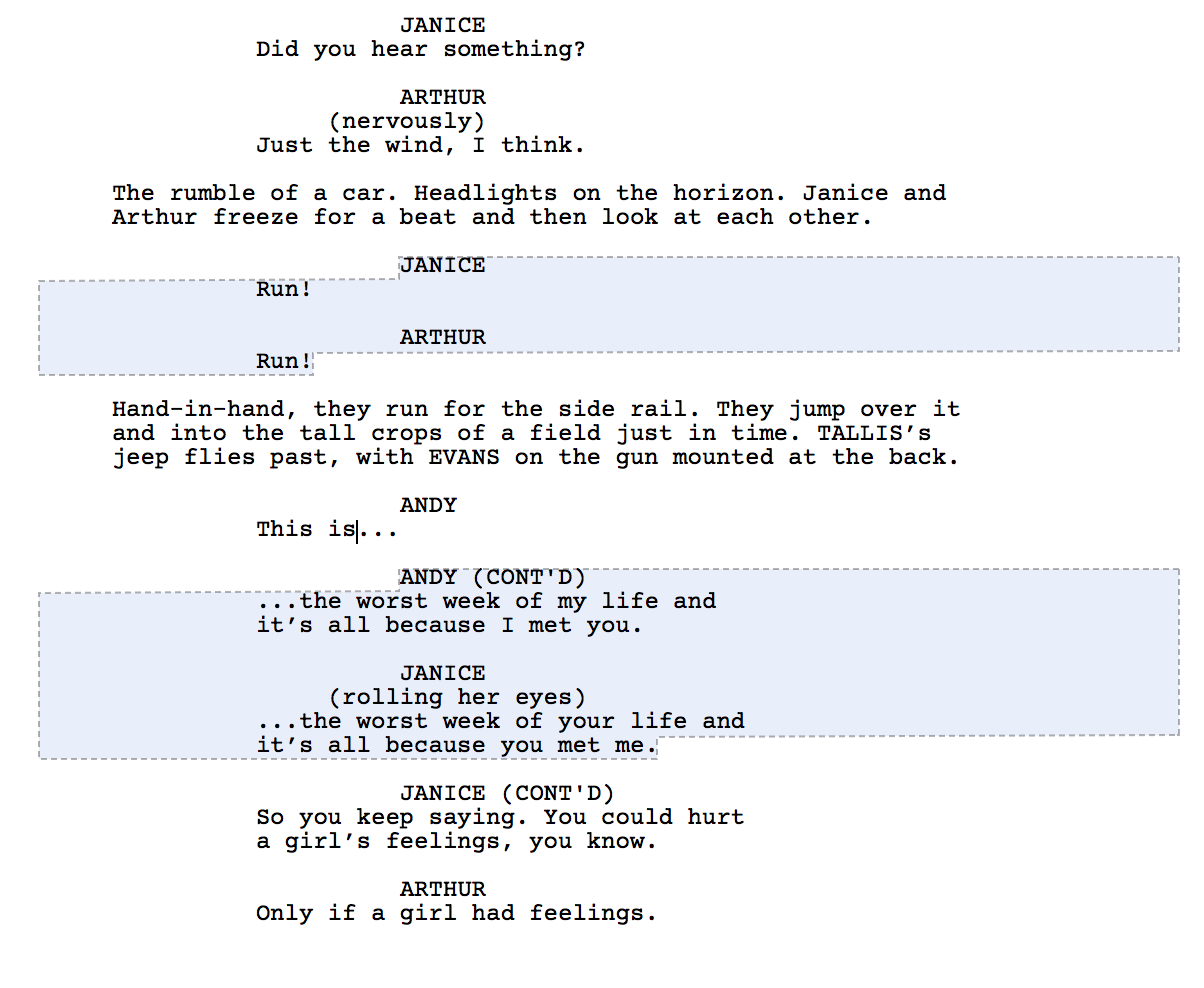 And in the PDF or print-out (this is only available for PDF and print):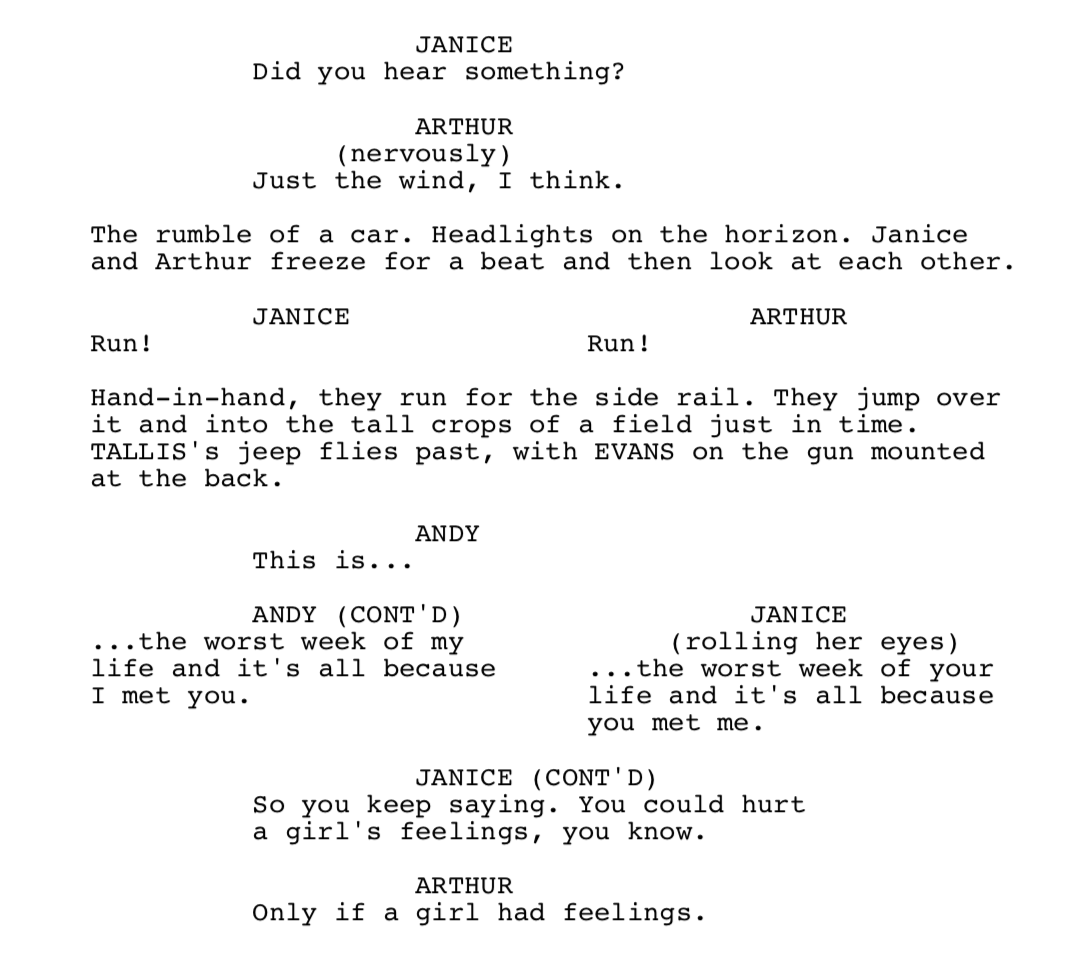 Note, however, that because this uses tables, it's not going to look very pretty if a single piece of the dialogue is quite long. This is because table rows have to appear on a single page, so the whole row may go over to the next page, leaving a gap at the end of the previous page. For dual dialogue of a couple of lines at a time it should work well enough, though.
And, of course, to reiterate: Scrivener is still not a full-featured scriptwriting app, and if you want other features, such as "MORE" and "CONT'D" at the end of pages and the top of the next, you will need dedicated scriptwriting software for that...
All the best,
Keith