Note: This blog post pertains to upcoming features in Scrivener 3, which will be released on macOS later this year and will follow on Windows some time in 2018.
As Scrivener's name generator has been such a boon to those struggling to name the arch-nemesis of their main character, or any other character for that matter, we've added another writing tool into Scrivener 3. It's called Linguistic Focus. (Dialogue Focus on Windows.) Attempting to see the dialogue within a wall of text, select 'Direct Speech' and suddenly all those spoken exchanges jump out of the page: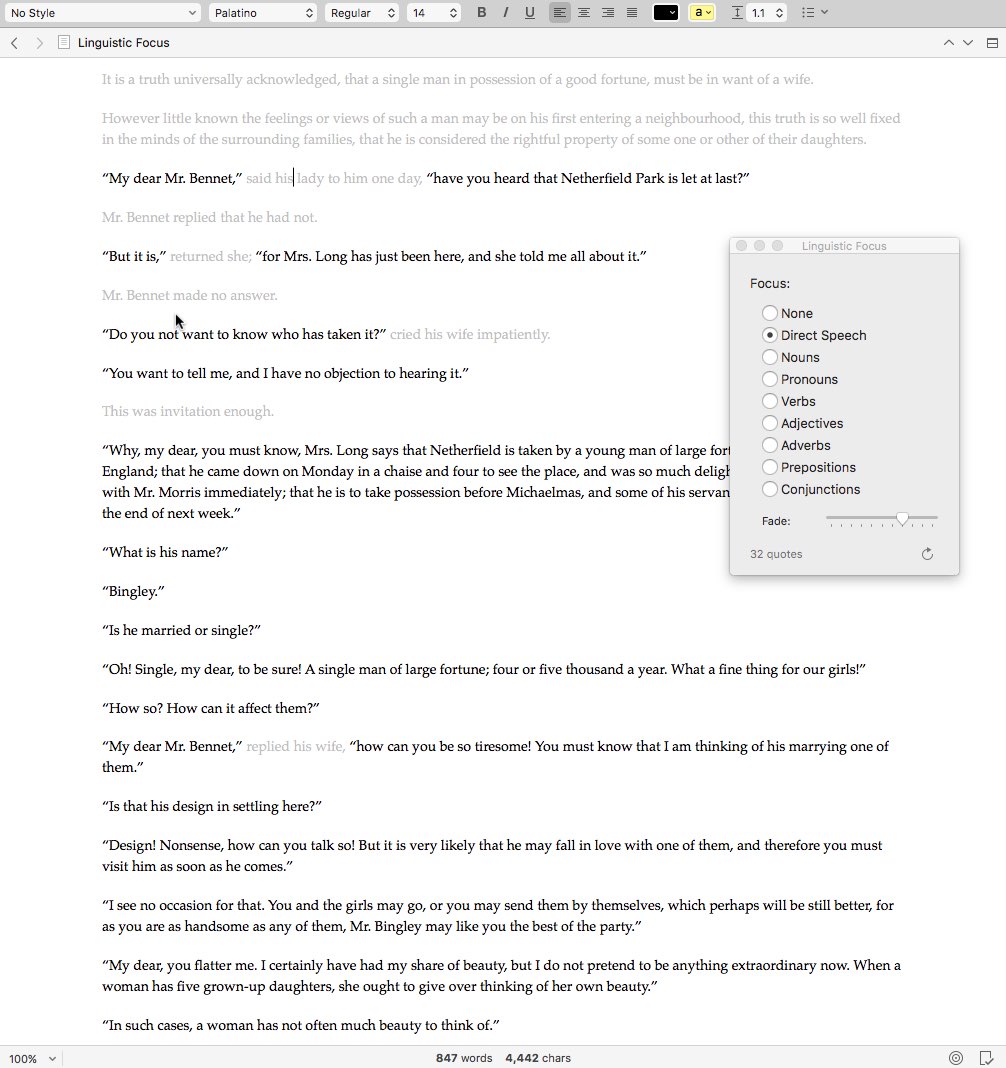 This is a great way of checking the flow of your dialogue and ensuring each of your characters has a unique voice. The macOS version of Scrivener 3 will also be able to highlight syntax elements such as nouns and adverbs thanks to a built-in feature of the underlying text system on a Mac.

So, if you suddenly want to skim over your preposition and conjunction usage, or check to ensure you're using the best adjective in the given context, it's only a selection choice away!
You'll be able to find this new feature via 'Edit > Writing Tools > Linguistic Focus…' on Mac, and 'Tools > Writing Tools > Dialogue Focus…' on Windows.